For Sale "Purple Rain" guitar
For sale extremely rare and collectable 1988 Hohner "the Prinz" guitar with the "lawsuit" headstock

Body and neck: 3 piece body from California Maple with flamed maple top and back, central join bind (mahogany)
and imitation mahogany body binding.
Neck: Bolt on one-piece Canadian hard rock maple with 21 silver/nickel frets.

The Story: This is Prince's favourite guitar! He used a similar Model from 1978 on. He always favoured the sound
of the guitar that he once described as "raggedy". All his early albums from "For You" to "Prince", "Dirty
Mind", "Controversy", "1999" and "Purple Rain" where (mostly) recorded with the Hohner! In 1984 the Hohner was
replaced by the guitar called "The Cloud", a custom guitar built by David Husain (build ca. 1983), a luthier at
Knut Koupee music store in Minneapolis Minnesota. Hohner built a Custom Model of the Tele called Hohner
Professional "The Prinz" with a Fender Headstock. Fender prohibited the building of the Tele with the Fender
Headstock and so a later Model was called "TE Prinz" with a Hohner Headstock.

The body and neck on this guitar are in excellent condition as I only used it for recording and never on stage.
I have painted the cavities with conductive shielding and replaced the harness with
1 - 250k value, CTS brand, short shaft, split shaft, audio taper potentiometer (volume control)
1 - 250k value, CTS brand, short shaft, split shaft, linear taper potentiometer (tone control)
1 Sprague "Orange Drop" .022mfd / 400v capacitor
QUALITY CRL 3-way switch
Switchcraft chrome input jack.

I have also swapped out the bridge with a heavier one (will include the original with graphite saddles as I can't find the original ones). The PUP's are Lindy Fralin in the neck and Seymour Duncan Quarter Pounder in the bridge (but will include original ones as well). To fit the new bridge I had to trim the lower tortoise shell portion of the pickgaurd.
2 strange anomalies with this guitar if you look at the close up shot the upper pickgaurd doesn't fit flush against the neck for some reason. There is about a 5mm gap.
Also the control plate barely cover the cavity on the bottom. Doesn't effect the looks or sound of the amazing guitar.

I am asking $1100, or comparable trade with another collectable will be considered.
Comes with gigbag.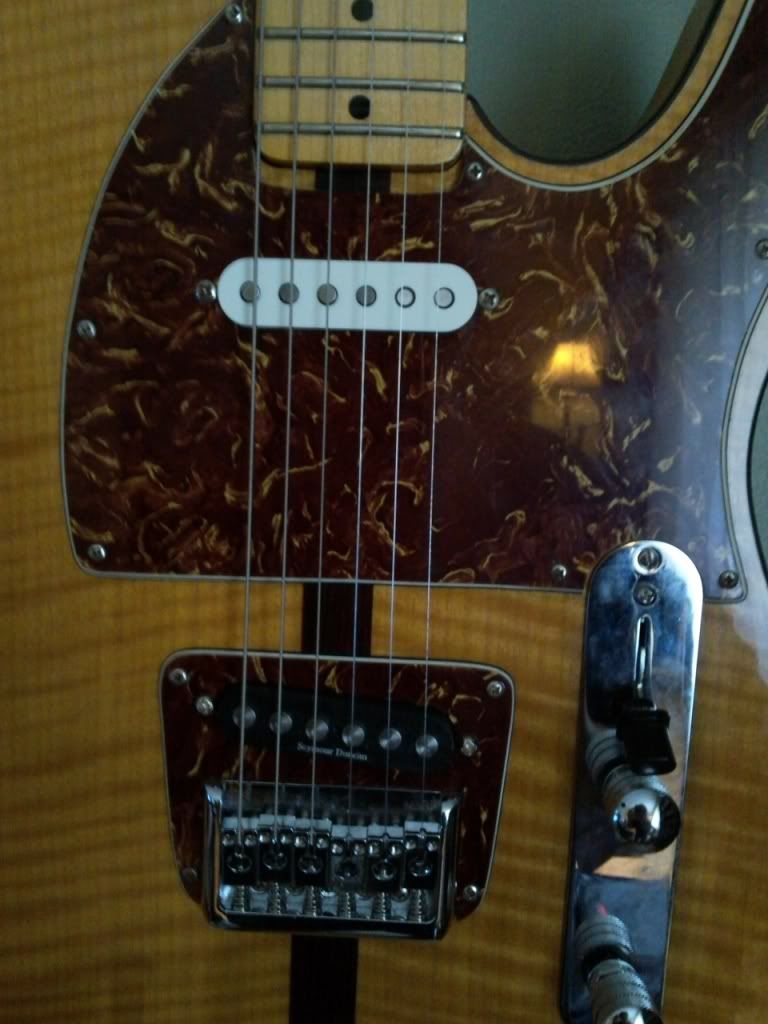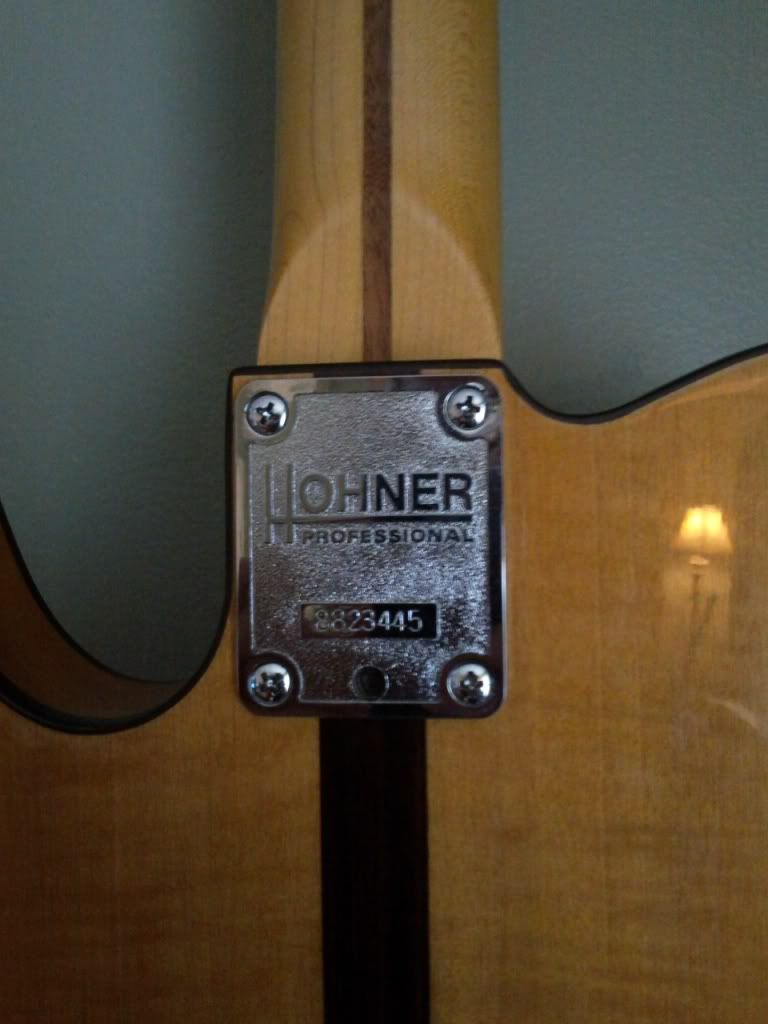 [Edited 1/16/12 12:43pm]