Kevin Hart and Mike Epps go at each other's throats on Twitter.
,
And in other Twitter wars...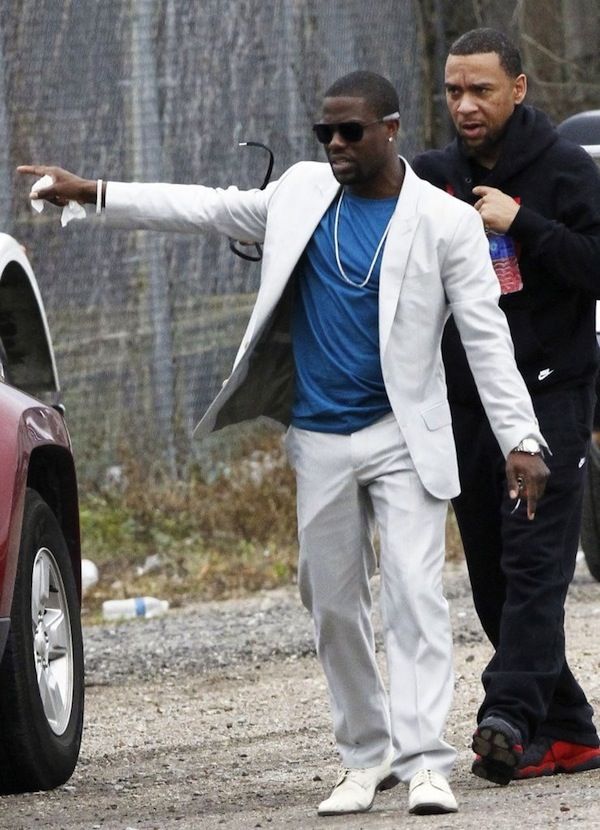 Yesterday, Mike Epps fired a few shots at Hollywood's hottest comedian, Kevin Hart, and ignited a Twitter shoot out that left one of them bloody.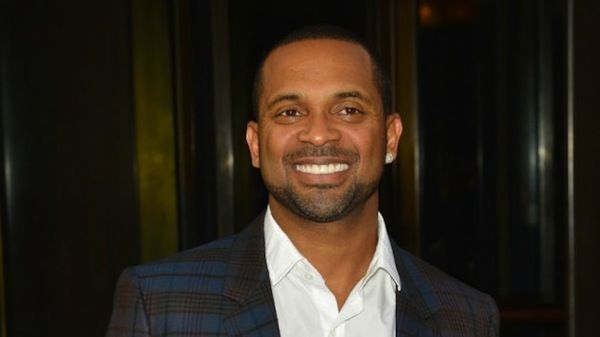 It all started when Mike (during a moment of reflection and homage to Katt Williams) tweeted,

And then Mike's Twitter followers started co-signing which got him pumped up a little more.


And for anyone who called him a hater....he had this...

Mind you....Kevinwas pretty silent during most of this exchange (because he was probably working on "RHOH"). But later, he got wind of the shots fired and said....

One he got started.....it was like he emptied an assault rifle.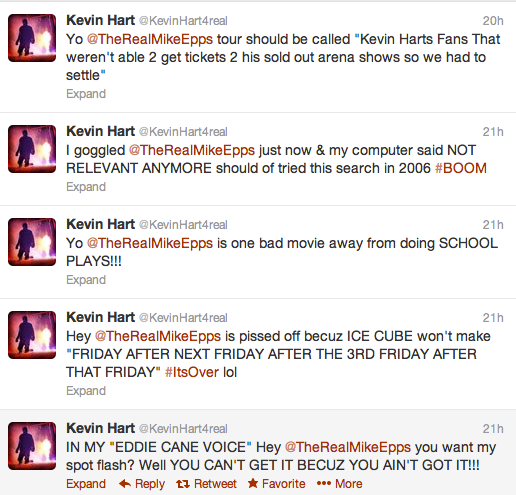 Kevin eventually ended his assault with....

And after all of that, Mike Epps came back with this...